Submission Guidelines
We welcome unsolicited submissions and consider all submissions carefully. Because of limited staff time, we're not able to guarantee personalized feedback, but please know that we're grateful to each writer who takes the risk of sharing work with us. We produce two publications: Image, a quarterly journal, and Good Letters, a daily blog. 
All the work we publish reflects what we see as a sustained engagement with one of the western faiths—Judaism, Christianity, or Islam. That engagement can include unease, grappling, or ambivalence as well as orthodoxy; the approach can be indirect or allusive, but for a piece to be a fit for Image or Good Letters, some connection to faith must be there.
Image
Image is a quarterly journal publishing poetry, fiction, longer essays, interviews, work in translation, and artist profiles.
We ask those who wish to query or submit work to read the journal and get an idea of the type and range of material we publish. You can browse our website or order back issues here.
We accept simultaneous submissions. Please update us right away if work is placed elsewhere. Our current response time runs about three months from receipt.
Upon acceptance, we offer a contract for first serial rights. We do not accept previously published material, including web-published or self-published material.
We do not take email submissions.
Please submit no more than five poems or ten pages total. 
In general we have an upper limit of approximately 6,000 words. We rarely publish stories under 3,000 words. 
In general, we have a 6,000-word maximum for prose. We seldom publish essays shorter than 3,000 words.
We also welcome email queries on whether we feel an essay topic is appropriate for our pages; proposals for interviews with accomplished writers and artists; and queries on other nonfiction pieces, including profiles of living visual artists, filmmakers, musicians, composers, and artists in other media. Email Mary Mitchell at mkenagy[at]imagejournal.org.
We don't publish essays on artists and writers who are no longer living, unless they are also personal essays in significant measure. We don't publish literary criticism or scholarly essays.
We do not accept unsolicited book reviews.
If you wish to nominate yourself or another visual artist for consideration of coverage in Image, you can do so via Submittable. We'll review the work and get in touch if we are interested in doing a profile. Image visual art features are accompanied by profile essays of 4,000 to 6,000 words. It helps if you can suggest a writer and show us a writing sample, but that's not a requirement. We do not accept mailed submissions from visual artists.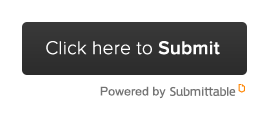 You may submit to Image journal by mail, but not to Good Letters.
Please include a self-addressed, stamped envelope (SASE). If you want work returned, make sure to include sufficient postage (otherwise we'll just send the note). Due to limited staff time and the large number of submissions we receive, we cannot respond by email, and submissions without an SASE will not receive a response.
Outside the US, the simplest way to obtain US postage for your SASE is through the USPS Click-N-Ship option here, which allows you to print out US postage. Please do not send International Reply Coupons (IRCs) as we cannot use them through our campus mail system.
Please do not send us the only existing copy of your work.
Mail submissions to:
The Editors
Image
3307 Third Avenue West
Seattle, WA 98119
Good Letters
Good Letters is a daily blog publishing short personal and cultural essays.
Please browse the blog to get an idea of the kind of content it features. Generally, we look for essays that are concrete and experiential—grounding ideas in people's lives—and that make a fresh connection between the world of faith and the world of daily life, spanning the gap between theology and experience and giving language a human shape.
Length is 800 to 1,000 words.
We don't publish literary criticism, sermons, or scholarly essays, and we don't accept previously published material, including web-published or self-published material.
We do not take submissions by email or mail.